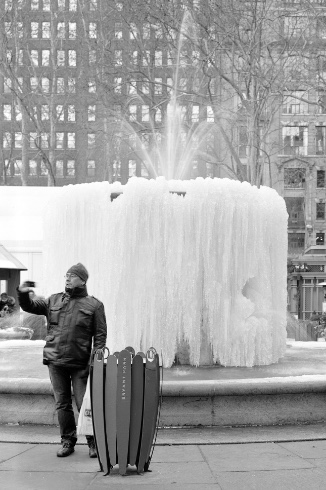 This image was taken on a Toyo 4X5 (large format) camera loaded with Ilford 100 B&W sheet film.
I cropped the image to a 2X3 ratio to eliminte unwanted legs and backsides on the right side of the frame.
I processed the film at school and scanned the image on an Imocon scanner - one heck of a scanner.