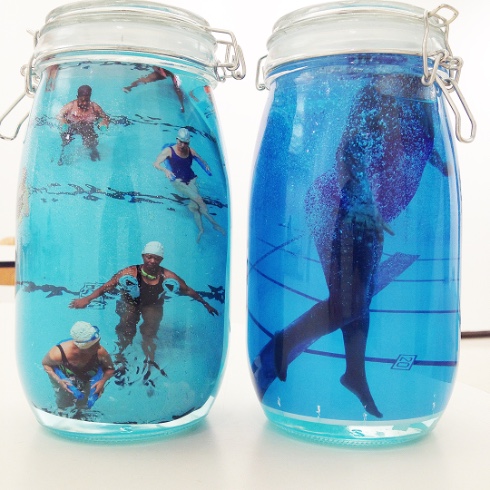 I am deciding how to exhibit my final project.
The project is about a senior's synchronized swimmer team.
ICP's group show is June 19. The deadline to submit is rapidly approaching.
I am playing around with a couple of ideas.
One is to laminate the images and place them glass jars: much larger than the jars in this photo.
 Submerging the images plays with place, space and weightless. This is a more conceptual approach
than I am known for  but I like the idea of going beyond a one dimensional image.
 In theory. Still working on it.